Party shrimps, tail-on for dipping. What's that? Are shrimp tail fins edible?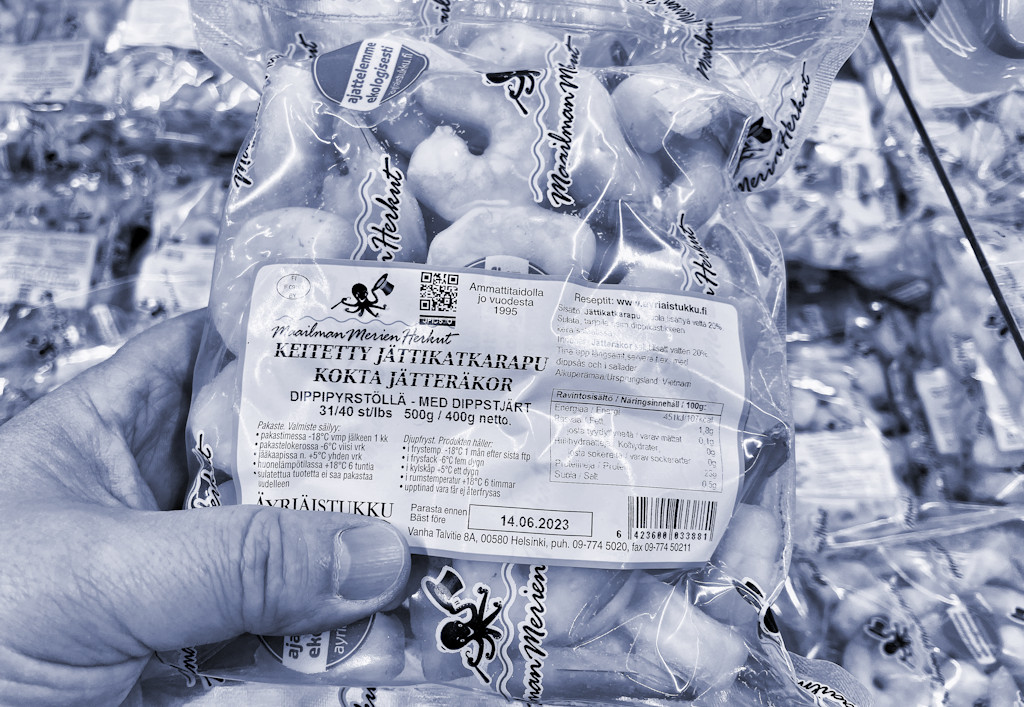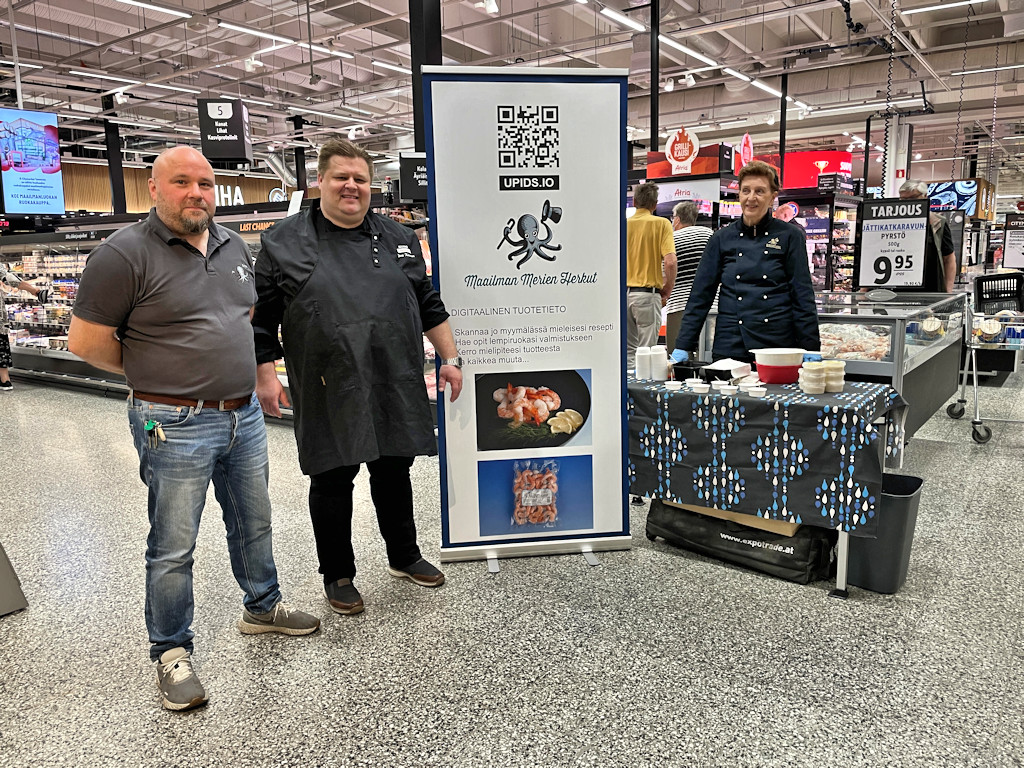 If you wish to read this in Finnish, see the original article in LinkedIn: https://bit.ly/3bFERK3
What does UPIDS IO digital product information look like? See for yourself!
Scan the QR code or click the link: https://upids.io/06423600033881
Mr. Calle Spring, sales and marketing director for Frisch Haus Finland, described UPIDS at the launch event at K-Citymarket Tammisto: "I've been pretty skeptical with digital stuff like this, but UPIDS is the first one that makes sense. When I chose it, I was positively surprised that it's so easy for the supplier to use. The information is easily filled in, really effortless."
How does UPIDS IO work?
When a consumer scans a UPIDS IO branded QR code with their phone's camera (no separate application is required), they get extensive information about the product. The data comes from UPIDS PDM, Product Data Management, Second Thought centralized product information management system. The data has been stored by the supplier and the inputting is easy and versatile and a large part of it is stored in multilingual ways. For example, allergens, nutritional values and additives are entered in only one language: they work automatically in all languages, even the ones that come into the system later. This makes it easier and faster to store data in a multilingual format. Frisch Haus Finland has now initiated transferring their product information management completely to UPIDS PDM.
The next item of Frisch Haus Finland that will get the UPIDS IO digital product info are the octopus rings. They're already being packed in Spain as I'm writing this. The label layout already has the UPIDS IO QR code and it can be printed directly on the label as it is not a unique identifier but a GTIN-based identifier and acts as a keyhole in product information. UPIDS IO allows multilingual information about the product and enables consumer interaction through the feedback form. The feedback has new and improved "no fuss GDPR features" under the bonnet that make it safe and easy for the consumers and clients.
Of course there is a link to the website, which is usually the only feature of the QR code, but the info also has links to the social media channels of Frisch Haus Finland. It has deep links to selected online stores, and even the ability to download recipes related to that product as a separate document.
Product is a media
Product package is a marketing media itself so why settle just on the printed text: extend it to digital. Digital space is practically unlimited. UPIDS is a service to get your product info easily into digital form to be communicated to consumers.
Scan a UPIDS.IO branded QR code with your smart device camera and reach the additional info about the product. All the info cannot be printed on the package or label and links don't work off the paper but digital space is unlimited.
Tail-on for dipping: The party shrimp tails have the tail fin still attached so it's easier to take a hold of it and dip it to dip or sauce. You CAN eat the tail fin as well, according to your taste or mouthfeel. Some cut it off, some eat it. You can read this in the digital info.
Are you now interested in digital product info? Contact us: https://www.secondthought.fi/contact-us/
And who are Frisch Haus Finland? https://www.ayriaistukku.fi/