Digital product passports are quickly becoming the norm.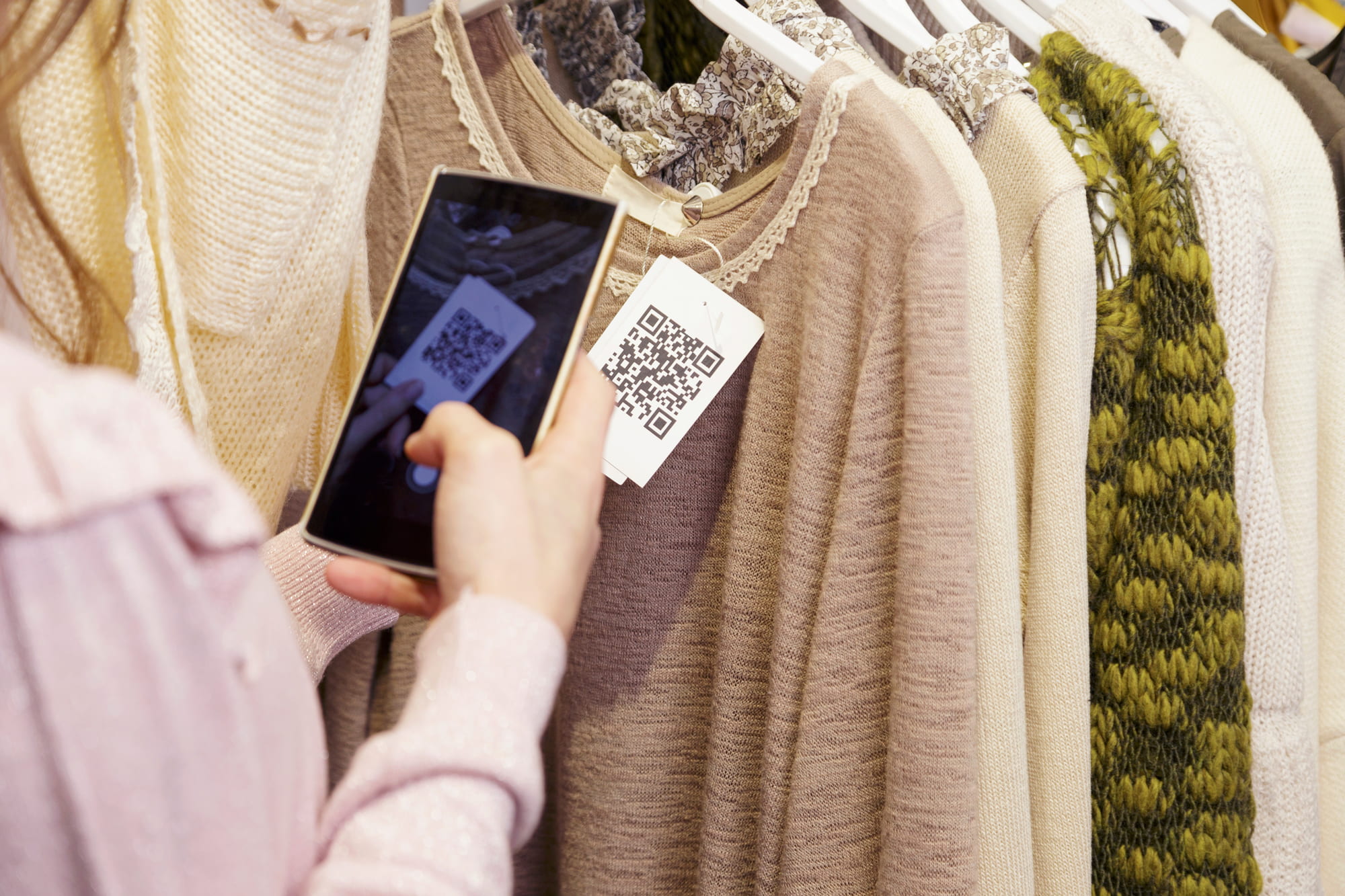 The UPIDS digital product passport is the leading provider of digital product passport technology. Our solutions are designed to meet the highest standards of ecological sustainability, with a focus on creating products that are both durable and cost effective. UPIDs utilizes cutting-edge technology to register the ownership of products, making it easy to track their journey from production to sale – so consumers can rest assured knowing their purchase is green and sustainable.
Product's more transparent journey
Digital product passports are quickly becoming the norm in the European Union's green economy plan. These passports track products from their origin to their final destination. This innovative technology is providing advantages to environmentally conscious businesses and customers alike. By keeping track of each product's journey, businesses can ensure that their goods are produced sustainably and their customers can be sure that the products they buy are not a burden on the environment.
As more businesses and consumers show their commitment to greener production and consumption, digital product passports are becoming a competitive advantage in the market. This has led to a growing demand for environmentally sustainable products, and companies are now investing in developing higher quality and more eco-friendly products to meet customer preferences.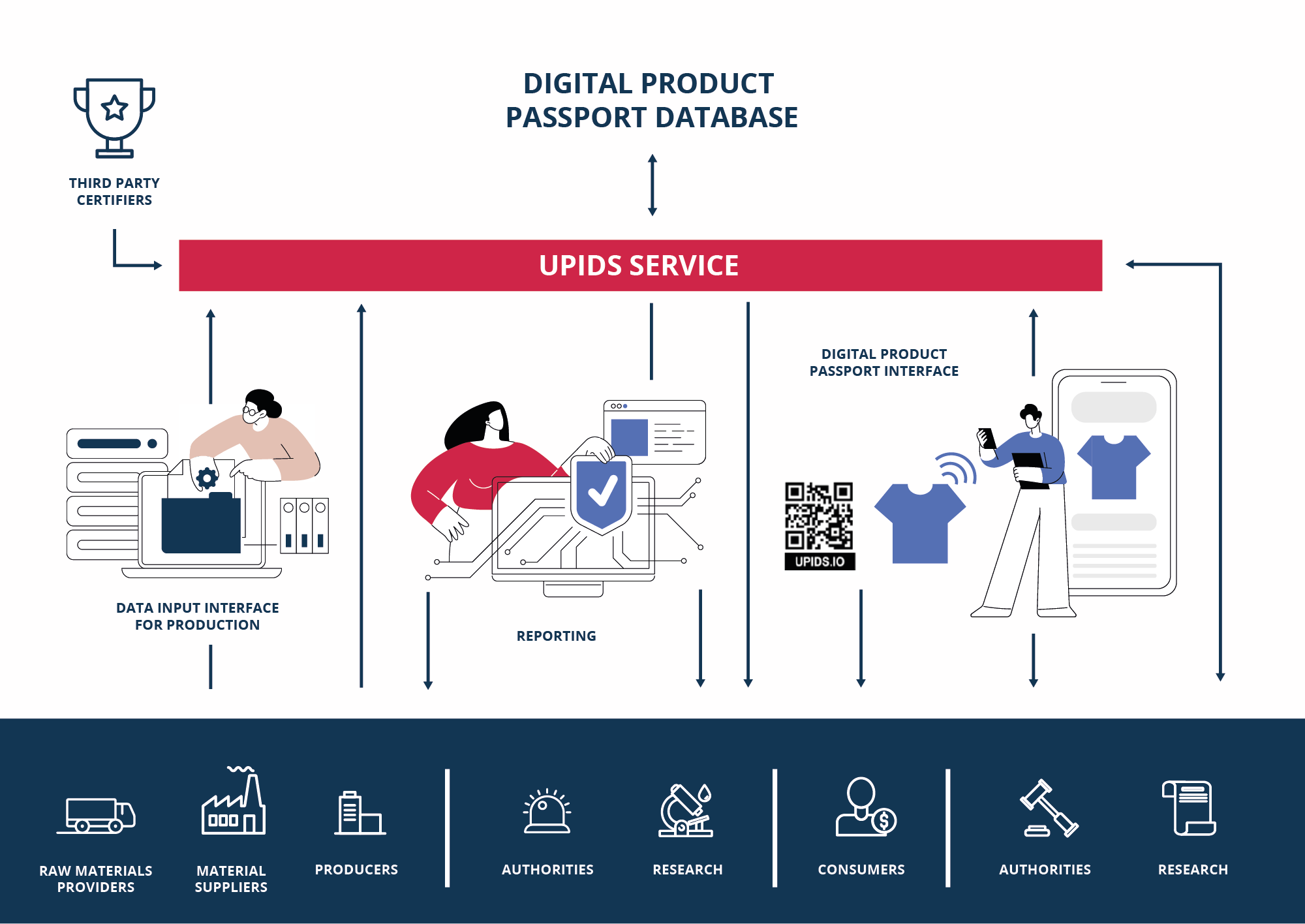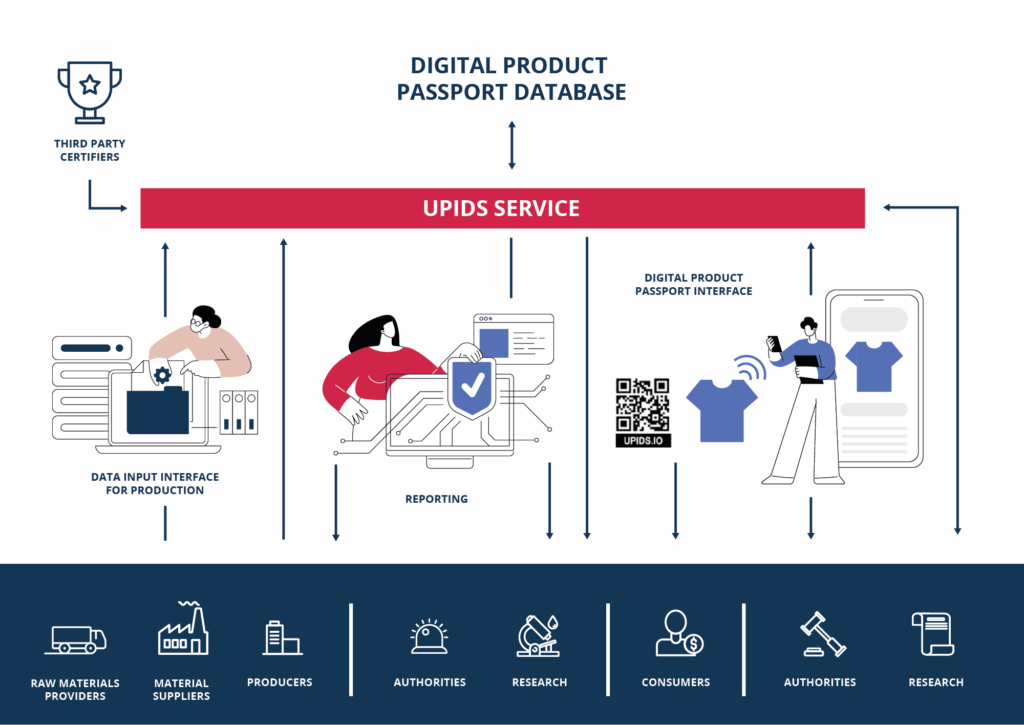 Support EU Green Deal actions
The UPIDS digital product passport is an excellent solution to support the underlying actions, such as the EU Green Deal and CEAP (Circular Economy Action Plan) and the ESPR presentation (EU Ecodesign for Sustainable Products Regulation Proposal), which aim to increase the transparency of products and promote the circular economy.
The UPIDS product passport can be in the form of, for example, a QR code, an RFID code or a barcode. This is made possible by registering the ownership of the product and thus facilitates the second-hand trade of the product.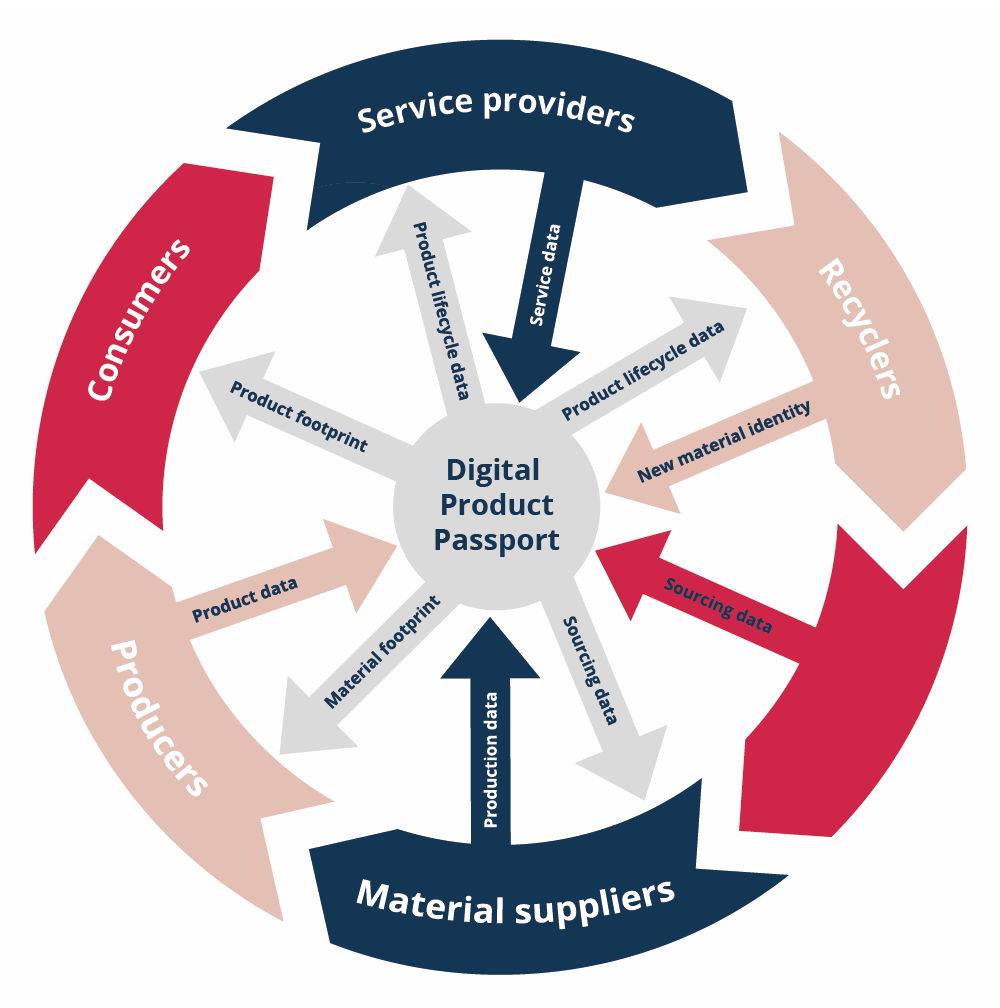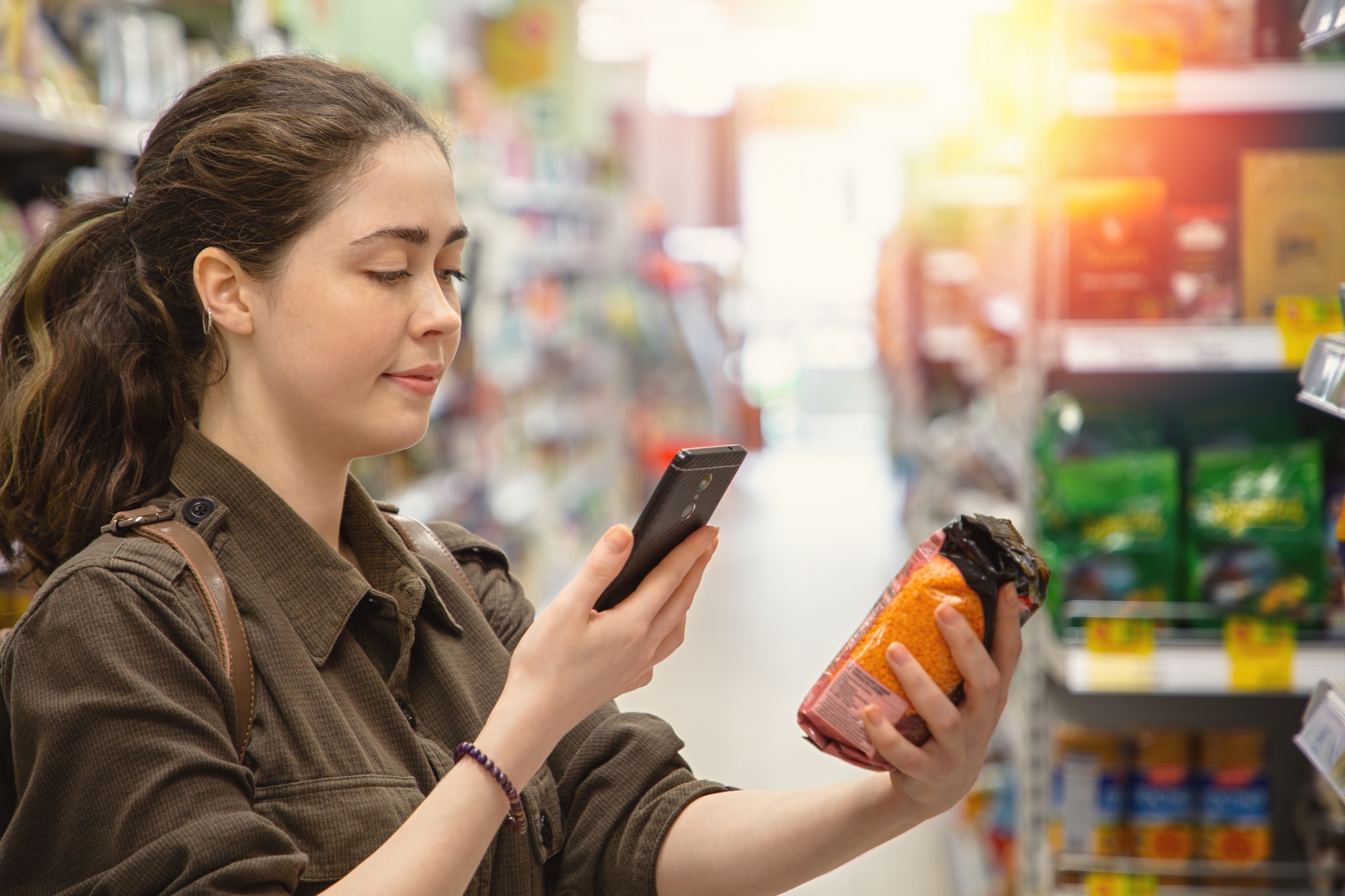 Let your product share it´s journey
So if your company is looking to stay ahead of the curve and capitalize on the transition to more eco-friendly products, UPIDS digital product passport technology is the ideal solution.

Let UPIDS show you how our digital product passports can transform your business's product line and establish your brand as a leader in the greener economy.
Free trial