Following the announcement yesterday the UPIDS IO app is now available also in Google Play. Might be a bit repetition but here is shortly what the application can do for you.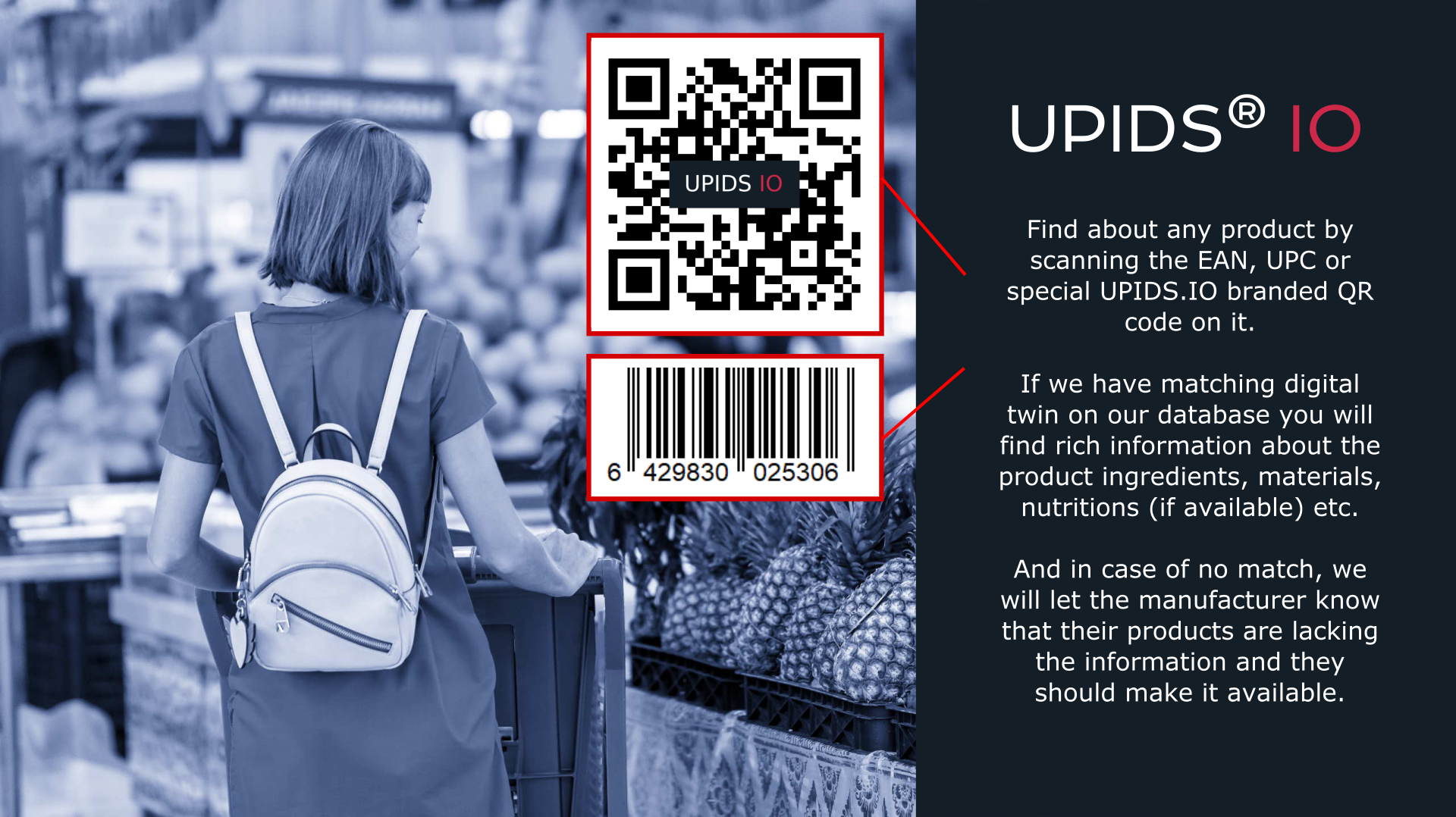 Scan any EAN, UPC or specially UPIDS.IO labelled QR code and you will find about the product details, ingredients, allergens and nutritional data (if those are available/applicable), usage instructions and other rich content that might have been made available by the manufacturer or our AI driven product data management platform which tries to enrich data automatically and ensure good quality. If you happen to scan a product that is not yet in our database you don't need to worry. We record the scans that missed and let the manufacturers know there was interest towards their product while we also try to source the data to match next time you or someone else scans that product.
This first release might not be a real feature monster but it allows you to scan products, record history of scans you have performed and tag favorites of items on your scan log to return to the product data later even you might not have the product anymore with you. More features are on the pipeline, stay tuned.
And you might look for the link? Find the app here.